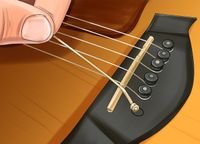 Our sponsor YAMAHA MUSIC EUROPE has offered us some special support by sending their renowned "Guitar Doctor", Michael Voniga, from Hamburg. Michael will arrive on August 7th at Le Kleebach and will be available until the end of the event to check out, give tips and set up any ones' guitar, regardless of brand or make. As well, he will be bringing an array of YAMAHA guitars for participants to try out. Thank you Michael and thank you YAMAHA !
Berühmte YAMAHA "Gitarren Doktor" wird aufsuchen ! 
Unser Sponsor YAMAHA MUSIC EUROPE hat uns besondere Unterstützung angeboten und wird uns den renommierten "Gitarren Doktor" Michael Voniga aus Hamburg schicken. Michael wird am 7. August im Kleebach ankommen und bis am Ende des Events zur Verfügung stehen um Tipps zu geben und Gitarren einzurichten. Außerdem wird er eine Reihe von YAMAHA Gitarren mitbringen, die die Teilnehmer ausprobieren können. Danke Michael und danke YAMAHA !
Le célèbre "Guitar Doctor" YAMAHA va consulter !
Notre partenaire YAMAHA MUSIC EUROPE nous a offert un soutien particulier en nous envoyant son célèbre "Guitar Doctor, Michael Voniga, de Hambourg. Michael arrivera le 7 août au Kleebach et sera disponible jusqu'à la fin stage pour consulter, donner des conseils et configurer les guitares des participants. Et cela quelle que soit la marque !  Il apportera en outre un éventail de guitares YAMAHA que les participants pourront essayer. Merci Michael, merci YAMAHA!