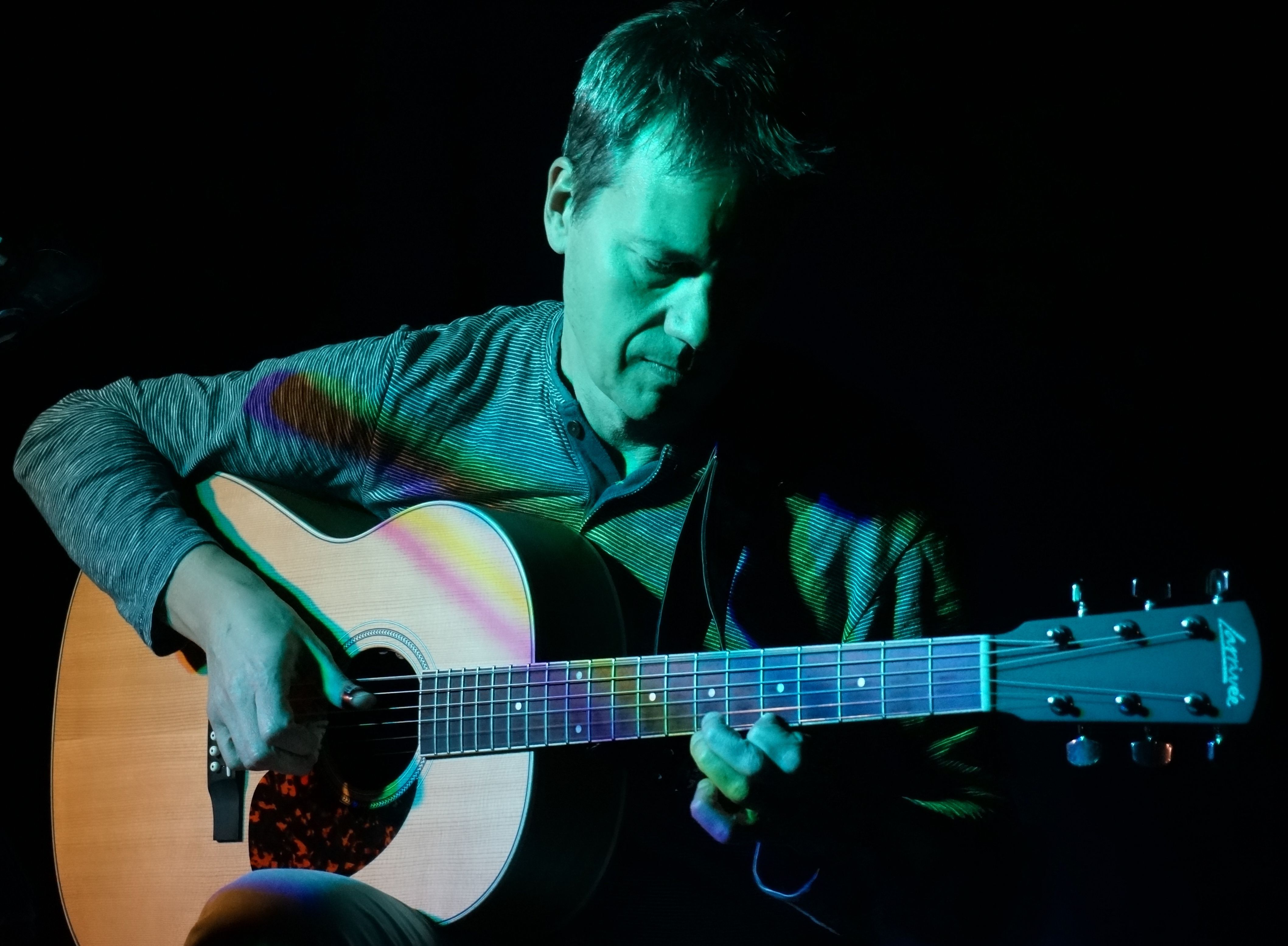 Considering the pressing demand for DAVE GOODMAN's guitar course, the EUROPEAN MUSIC WORKSHOPS will offer, for the the first time this year, an "overflow" auxilliary class for beginners. The class will allow tenderfoot students to leave the main class if they wish, and get extra help or work on easier pieces. It will be taught under Dave's close supervision by long time participant KAY BOENKENDORF. Accomplished musician, songwriter and jazz lover, Kay is performing regularly in Germany, solo and/or with his band OKSN SOKN. We're extremely happy to take him on board... 
Gitarre Workshop: Hilfskurs für Anfänger
Unter Berücksichtigung der dringenden Nachfrage für DAVID GOODMAN's Gitarre Kurs, werden die EUROPEAN MUSIC WORKSHOPS dieses Jahr für das erste Mal einen Hilfskurs für Anfänger anbieten. Der Kurs wird Grünschnabelstudenten erlauben den Hauptkurs einige Zeit zu verlassen um zusätzliche Hilfe zu bekommen. Langjähriger Teilnehmer KAY BOENKENDORF wird die Leitung übernehmen, unter Dave's gütiger Aufsicht. Kay ist ein erfahrener Musiker, Songwriter und Jazz Liebhaber. Neben seine Solo-Auftritten spielt Er auch gerne in seiner Band OKSN SOKN. Wir freuen uns sehr Ihn an Bord zu nehmen...
Workshop guitare: cours auxiliaire pour débutants
Compte-tenu de la forte demande pour l'atelier guitare de DAVE GOODMAN, les EUROPEAN MUSIC WORKSHOPS proposeront, pour la première fois cette année, un cours auxiliaire pour débutants. Le cours doit permettre aux novices de quitter pendant quelque temps le cours principal pour obtenir une aide supplémentaire et personnalisée. Il sera conduit, sous la supervision bienveillante de Dave, par KAY BOENKENDORF, participant de longue date à notre semaine musicale. Musicien confirmé, auteur-compositeur et amoureux de jazz, Kay se produit régulièrement en Allemagne, en solo et/ou avec son groupe OKSN SOKN. Nous sommes extrêmement ravis de le prendre à bord...
COME SHARE THE MAGIC !